SUDS New Investor Package in Action
Let's look at how our SUDS New Investor Package can get you started on your car wash branding and marketing efforts.
Branding Identity
From your car wash name to your logo to your brand colors, our award-winning designers strategically create each element of your brand to maximize the impact you'll have in your market. We will ensure your customers have a cohesive brand experience, both at the wash and online.
Naming – We can help you identify a short, easy-to-pronounce name to help people recognize and remember your business. Your name should reflect your brand personality, core values and/or product.
Logo – A logo is often the first and most prominent presentation of your business to the world, and it can largely cement your initial brand perception. Let us help you consider your brand values and voice in your logo design. Every detail, from the color palette to the typography, helps communicate your brand's story.
Brand Guide – This will outline everything from colors and typography to photography treatments, voice and style. Our comprehensive brand guide will help you maintain consistency as your business grows and evolves.
Print Collateral – These are all the printed materials used to promote your products or services, including business cards, brochures, direct mail and promotional items. These marketing materials can be used in endless scenarios like sales meetings and consultations, trade shows and fundraisers.
Pricing Strategy & Signage
We optimize your pricing and signage to enhance the customer experience and influence consumer behavior so you can achieve your maximum revenue potential.
Pricing Strategy – We'll start with a strategy designed to maximize your profit. This strategy will take into account the competitive landscape and consumer behavior.
Signage Plan – We will help you determine where signage will go to aid customers in navigating your site and wash packages.
Signage Design – We design your menus, pay station decals and screens, in-tunnel signage and other onsite signage. Our designs create a cohesive brand experience and reduce cognitive strain for your customers.
Website Design & Development
Your website could be the first impression you make with a customer. Our strategically designed websites give you a professional online appearance and are tailor-made to optimize car wash consumer behavior.
Custom WordPressWebsite – We build the pages that matter the most: Home page, wash services, about us, contact us and hours/locations. Our approach reflects the latest thinking in UX and the most appropriate technology, making the user journey simple and intuitive.
Basic Search Engine Optimization (SEO) – Good SEO is the key in ensuring your business appears in car wash web searches. We will set you up with an SEO plug-in and optimize your content so you have the basics covered.
Domain and Hosting Set Up Assistance – We will help you get your domain registered and your website hosted.
Go-To-Market Plan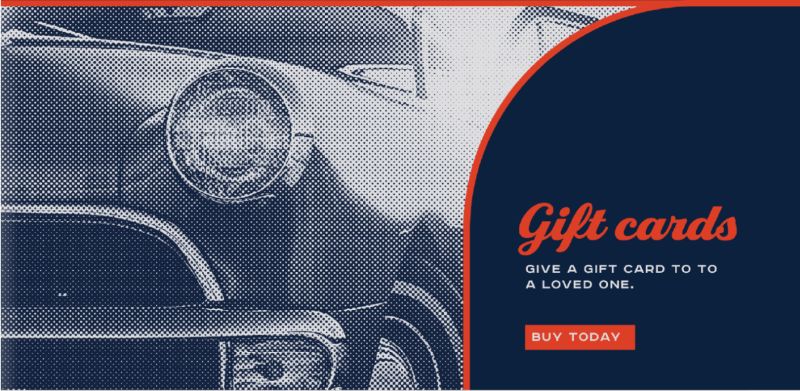 The first 90 days of your wash being open is critical to your first year's performance. Our Go-To-Market campaign promotes awareness of your business and drives traffic with a trial offer, then nurtures the leads to increase memberships, building up your monthly recurring revenue.
The Go-To-Market Plan Includes:
Free trial with targeted print and digital ads
Lead capture and email automation
Membership campaign with digital assets, onsite collateral and sales strategy
Digital nurture campaign to convert leads
---
Let's Get Started
You have enough to think about as you prepare for your site to open. Leave the car wash branding, website design and marketing strategy up to the experts. Contact us today by filling out the form below.