FastID™ License Plate Recognition
Our car wash LPR solution is the next revolution in washing cars. With FastID, you can identify every vehicle that has a clear, readable plate, not just wash plan or fleet account members. This offers unprecedented marketing opportunities while delivering a personalized, friction-free customer experience.
Customized Promotions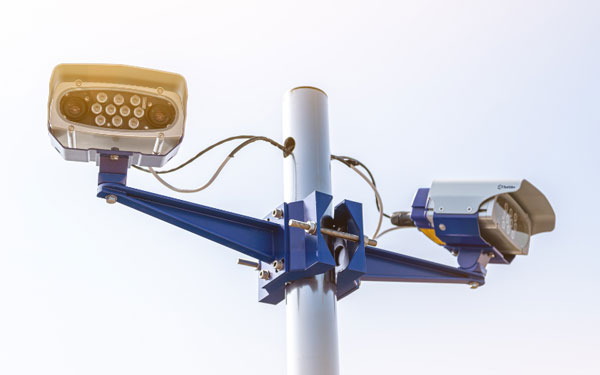 Serve up personalized marketing messages based on customer history, such as:
10th wash free
Free birthday wash
Discounts on higher level wash than customer previously purchased
Discounts for returning within a certain amount of time
Increase Retail-to-Plan Conversions
FastID identifies frequent customers, allowing you to serve up personalized messages about the value of unlimited monthly wash plans.
Self-Service Signup
Customers can sign up for unlimited wash plans themselves from the Xpress Pay Terminal® (XPT®), as well as on your website via DRB Website Connect™ or on your DRB Mobile Connect™ phone app where they can enter their license plate number for a truly contactless transaction.
Fast and Accurate
FastID uses the latest technology to ensure optimal speed and accuracy. Unlike most systems that only use optical imaging, FastID combines optical with Infrared (IR) imaging to ensure accurate readings even in the most difficult environments (poor lighting, headlights, taillights, etc.).
You can also utilize one or both of FastID's whitelisting options to further increase expediency when the license plate number read by the cameras isn't identified as an exact match. Note: the use of these options may increase the number of false-positive matches when an incorrect customer code is located from a license plate read.
Smart Whitelisting: When no exact match is found for the plate read by FastID, the system attempts to find a match by substituting commonly misread characters and then checking for a matching customer code in SiteWatch®.
Aggressive Whitelisting: When no exact match is found for the plate supplied by FastID, and a smart match is not made (either because it cannot be found or is not enabled), the system attempts to find a match by checking customer codes in the SiteWatch database that have any one character different from being an exact match.
FastID is unavailable for sites located in Arkansas, Maine and New Hampshire.