How It Works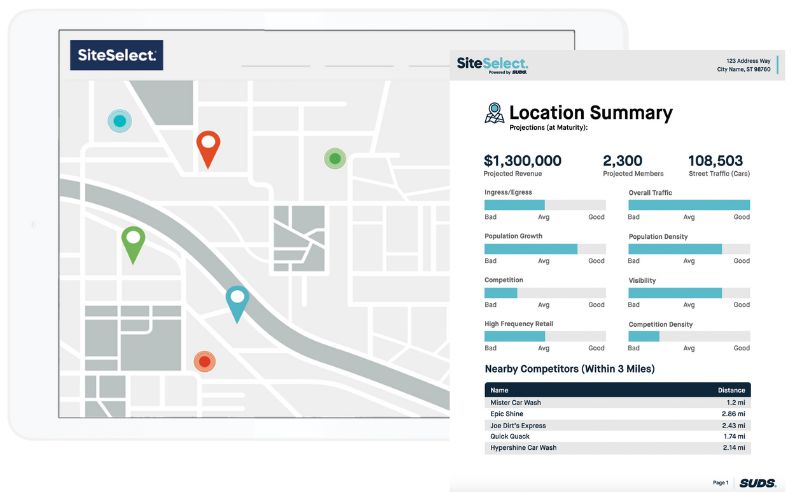 SiteSelect achieves unmatched accuracy by blending machine-learning tools with a proprietary qualitative assessment. We leverage over 300,000 industry-specific data points to give you the most accurate understanding of a site's potential performance.
Our holistic analysis includes (but is not limited to):
Traffic patterns
Population trends
Customer behavior
Demographics
Competitive intelligence
How SiteSelect Is Different From Other Location Analysis Tools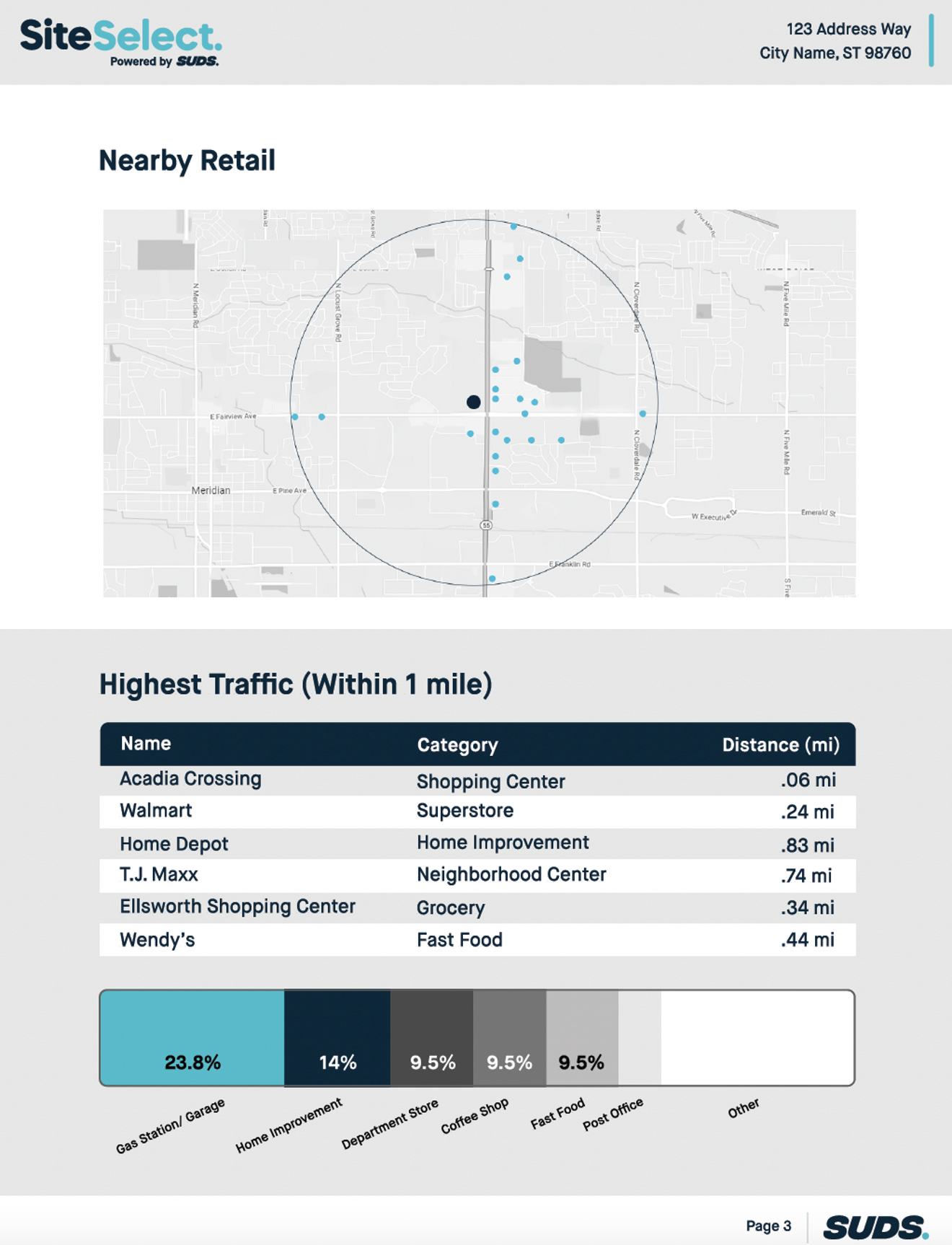 Powerful Data Set
SiteSelect is powered by the most meaningful and largest car wash data set in the world.
Accuracy
SiteSelect offers revenue and member count predictions with 90% average accuracy to give you peace of mind about your investment.
Focus on Factors That Matter
SiteSelect considers data points that are proven to determine the performance of a car wash. (Hint: It's a lot more than just traffic counts or demographics!)