Beyond Point-of-Sale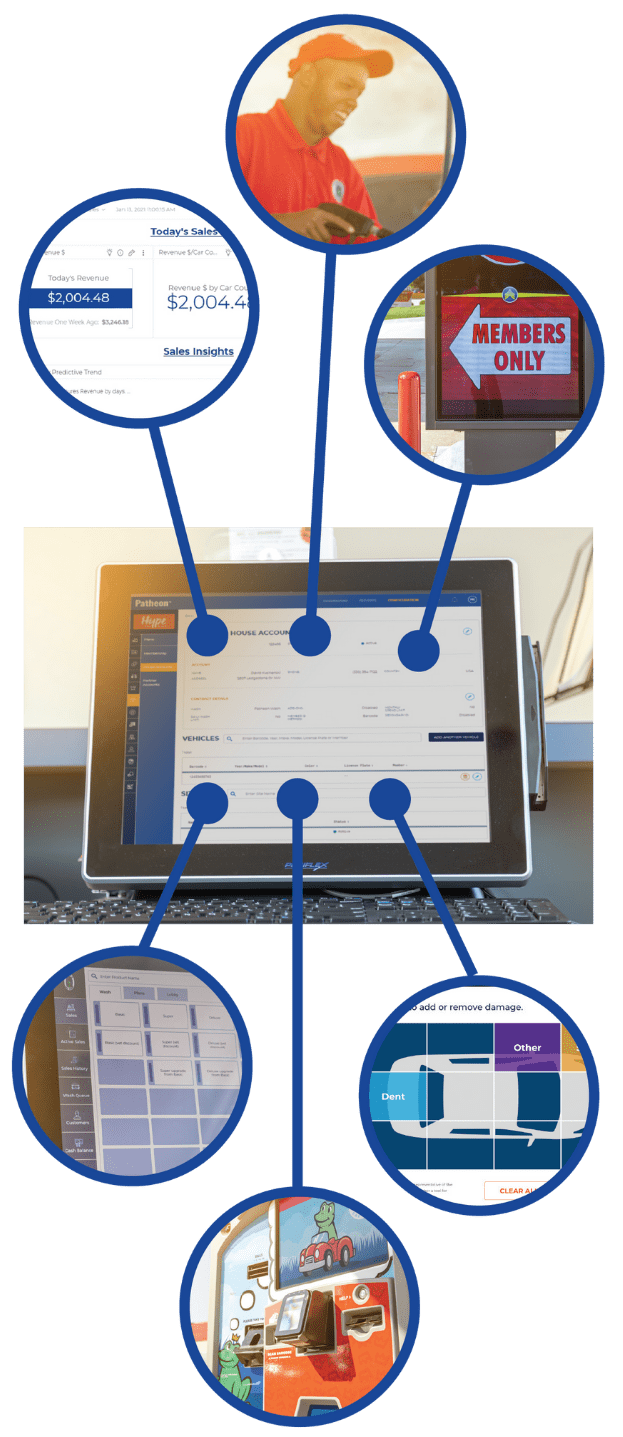 A highlight of the show for us was getting the chance to demo our new platform Patheon. Just like the amazing architecture which helped inspire its name, Patheon is "eons" ahead of traditional POS systems. Beyond simply handling unlimited plans and payments, it's also a marketing machine, an analytics and insights engine, a workforce management tool and so much more.
By addressing what you value as a business owner, Patheon transforms your operations and changes how employees and customers feel about your brand.
Unlock Insights
Patheon unlocks your data and transforms it into insights, allowing you to move from reactive to proactive and predictive.
Influence Actions
Patheon enables you to guide the user experience and influence actions, resulting in more engaged employees and customers and higher revenue.
Elevate the User Experience
The way Patheon interacts with the user (owner, employee, consumer) is highly personalized and relevant, delivering an unimaginable experience.
Optimize Your Business
Patheon can save you time and money, generate more revenue, help you run a more efficient wash, make you an employer of choice and more.