December 02, 2021
Cash may no longer be king.
The use of cash has been on the downward slide for a while, falling from 40% of transactions in 2012 to 19% in 2020, according to the Federal Reserve. It should come as no surprise that the pandemic accelerated that trend as businesses and consumers sought to reduce contact and the spread of germs.
This has led some businesses — including car washes — to go cashless. Should you follow suit?
Removing a potential method of payment is not something to be taken lightly, but you may find it's a good move for your car wash due to the numerous benefits you can enjoy.
Reduced Theft Risk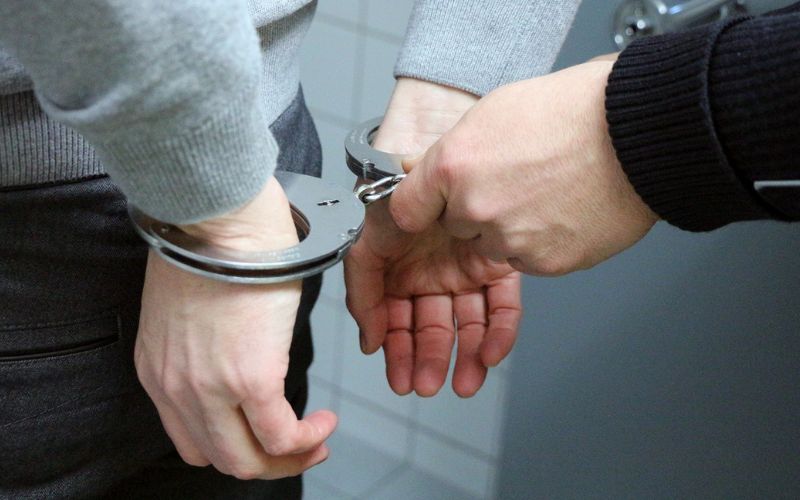 Any time cash is present, there is an increased risk of theft. This was a factor in Sgt. Clean Car Wash's decision to go cashless in 2020, according to owner Brian Krusz.
"Car washes have been historically a cash heavy business," Krusz said. "Going cashless helps with protecting us from potential theft."
Cash puts car washes at risk for break-ins and also increases the potential for employee theft. There are safeguards you can put in place against employee theft: Using pay stations so customers aren't handing money to employees, limiting the number of people who can remove and add cash to the machine, ensuring that your pay stations have a separate locked door for cash, etc. But by far the best way to keep people from stealing cash is to not have it at all. While dishonest employees can always find a way to steal, cash is easier to take and harder to track than electronic transactions.
Time Savings
Krusz also found that going cashless increases the efficiency of your operations. How much time are you or someone on your team wasting because of cash? Likely more than you realize. Besides managing the cash in pay stations as discussed above, there are bank runs, drawer counts, reconciliations, reporting, etc. Without these tasks, you can spend more time growing your business.
Increased Throughput
By the time a cash-paying customer fishes the right amount of money of their wallet, feeds it into the pay station (and often fails and tries again) and gets their change, you probably could have run two or three card-paying customers or multiple unlimited plan members. Not only can this hamper your throughput, but it can also frustrate the members who don't expect a long wait at the gate.
Increased Revenue
You may fear that going cashless will cost you customers and therefore will lower your revenue. But you may actually find that it gives your business a boost.
Two-thirds of small and midsize businesses (SMBs) told Visa that their customers spend more when using a card vs cash. Credit/debit customers aren't limited on what they spend by the amount of money they have on them. There is also something about the tangible nature of cash that makes people more price conscious than if they were using a card. Therefore, those using a card tend to spend more, resulting in increased revenue for you. This usually more than offsets the merchant fees you incur on credit/debit transactions.
Safer Transactions
Let's face it, money is dirty. Dollar and $5 bills change hands an average of 100 times a year. Twenties turnover about 75 times yearly. That's a lot of hands – and a lot of germs.
Not only that, cash provides a fertile breeding ground for those germs. Made from a 75% cotton/25% linen blend, the fibrous surfaces of U.S. bills provide ample crevices where bacteria can thrive.
When customers pay by cash, someone at your wash has to collect that money. Even if you have pay stations, someone has to empty the cash acceptors and load dispensers. Cards can just be swiped, usually by the customer themselves. There is no money for your staff to handle. Simply sanitizing any touchpoints at your point-of-sale regularly makes it easy to reduce the spread of germs.
"Only accepting credit card further aids our continued commitment of keeping our team members and customers safe," Krusz said.
Taking the Plunge
So how do you know if cashless is right for you? The main thing you need to consider is your customer base. If a significant amount of your transactions are still cash, you obviously don't want to turn away those payments. If, on the other hand, cash only makes up a small part of your revenue, the benefits of a cashless business may make up for the loss of a small percentage of customers who will not or cannot pay by card.
If you decide to go the cashless route, be sure to prepare your customers well in advance of the switch. Use signage and talk to your customers to ensure they are not caught off-guard when you stop accepting cash.
If you are not already using tablets or pay stations, you may want to consider incorporating them to make card transactions even quicker and to further reduce contact between customers and your staff.
Worth Considering
To be sure, going cashless isn't right for every car wash business, but it certainly was the right decision for Sgt. Clean Car Wash.
"We went cashless and have never looked back," Krusz said.
Is it right for your business? It is definitely something to consider. Like Sgt. Clean's, You may find that the benefits far outweigh any perceived disadvantages.