November 21, 2023
James Baum, the owner of Magic Wash, operates two
express car wash sites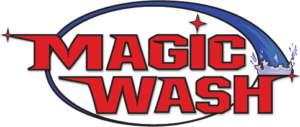 in Utah. After using a legacy system for a few years, he decided to replace it with something more modern. James evaluated multiple companies within the car wash industry and wanted to make sure he made the right choice for a car wash POS hardware. During his research, he knew he also wanted:
Car Wash Point of Sale Software to run an effective unlimited program
Simplicity and ease of use
This case study explains why James chose and implemented our software system for his Utah car wash business.
Why Is Point of Sale Important?
Car wash companies like Magic Wash can find it challenging to manage multiple tasks at two locations at once. Collecting customer payments, selling car wash packages, and providing excellent customer service are just a few of these challenges. A simplified, well-designed POS software system designed exclusively for the car wash industry automates repetitive tasks and helps your company save money and time. In addition, Magic Wash and other companies can use POS software to track labor efficiency, increase service volume, and collect valuable data on their customers. A POS software system can also help business owners move vehicles into the wash tunnel more rapidly using a lightning-fast interface to keep car wash businesses like Magic Wash operating at top efficiency.
Why Magic Wash Chose Us
Magic Wash settled on Washify in July of 2017 for several reasons. James explains, "What I liked most about Washify was the simplicity, which results in fewer mistakes. If there is an error, we can refund customers on the spot." As a car-wash-specific solution, all our software's workflows are designed to improve efficiency in a car wash environment. It was designed from the ground up and built with the user in mind. Included software updates keep the POS running at top speed, and the software constantly improves to reflect operators' needs.

"We gained 3000 new members for our unlimited program. Customers pull up and ask for the unlimited membership, we sign up 25 new members a day." – James Baum, Magic Wash.
Unlimited Service Was a Deciding Factor
James sees the value of the unlimited car wash model: it brings in recurring revenue for the business, and he said his customers have quickly become fans of the service. "Running an unlimited program was a big factor during the decision-making process," says James. Our unlimited car wash membership program is streamlined for car wash owners like James and his customers to navigate. Robust software empowers Magic Wash customers to manage their own vehicle and payment details, saving James hours of work each month. It also allows his customers to sign up online quickly through the app, website, or POS terminal. We provide a straightforward, fast enrollment process, allowing James to effortlessly add new users to his membership program. James can employ new management tools with our unlimited program software while our developers continually enhance and offer more advanced products and features. From customized fields to collaborative features, our goal is to provide the most cutting-edge car wash management software on the market.
Customizable Ecommerce-Enabled Website
Gift cards and wash books are available for purchase through the Magic Wash ecommerce enabled website. Our software algorithms integrate these sales into the POS system, allowing for quick redemption and consolidated reporting. With our software, car wash owners can customize the template website provided or use plugins to add the ecommerce tools into their existing site easily.
A Cloud-Based POS System
Our POS system is cloud-based and utilizes Amazon's Web Services (AWS). In addition, it offers remote access reporting and system management, features that help multi-site operators like James. Plus, all the critical metrics that owners use daily are available in a powerful reporting dashboard. In addition to this, there is an unlimited statistical report that shows program usage and membership growth. James looks forward to building on an already successful unlimited program while expanding his business using software created to grow with him.
We Can Help Your Car Wash Achieve Next-Level Results, Too
Washify, the leader in car wash POS technology, makes owning the system affordable. Purchase our reasonably priced package and receive our X Station payment kiosk, a license plate recognition (LPR) camera, and POS system and experience:
A boost in unlimited program memberships
Lower labor costs
An increase in service sales
To learn how Washify can help you level up your unlimited wash plan, contact us.