November 21, 2023
Mr. C's has grown to be a popular and beloved operation with
8 locations in the Detroit metro area. It is proud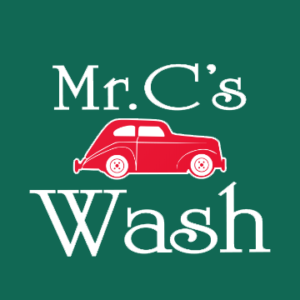 ly owned and operated by the Catalfio Family, and has been since it was established in 1991. They offer express and full service washes, as well as restoration detailing. The business has been voted the #1 car wash in Detroit, thanks in part to their loyal customer base.
If you are wondering what is a car wash point of sale terminal, Mr. C's case study will provide an answer. After years of building the business, Mr. C's management understood the need for a modern and easy to
use platform for their unlimited program. With the
growing popularity of the unlimited model across the country, many operators are running a program of
their own but it's not always easy to manage. In the
case of Mr. C's, the customer demand was there but, the administration of the program had become a burden (manual payment updates for decline cards done by staff, no customer self-service options to add additional vehicles, etc.).
"We had a cash register, and it was not a car wash-specific solution. We were keeping track of everything on paper. We offered an unlimited program, but doing it ourselves was a logistical nightmare."- Josh Wegner, Co-Owner at Mr. C's Wash
Unlimited program
Building the unlimited program was not a priority because any growth created more paperwork for the staff, followed by the inevitable vehicle or credit card changes associated with these accounts.
Prior to developing Washify, our founder Adam Korngold had experienced similar problems. The paperwork and account administration had actually disincentivized him from growing his program.
His bookkeeper was spending most of her days completing edits to unlimited account information and threatened to quit. He addressed this challenge with a software that allows customers to sign up easily and edit their own information, and now is a core component of Washify's POS solution.
"We wanted to offer an unlimited program where customers could manage their own nformation. That way we could sign up new members without creating extra work for our staff."– Josh Wegner, Co-Owner at Mr. C's Wash
Easy to use – for everyone
Mr. C's chose the custom version of the Washify mobile app, which allows their customers to buy washes or access their unlimited account from their phone. In addition their app features custom branding and colors so it's recognizable for their customers and gives them their own icons in the Google Play and Apple App stores. Just like Starbucks and Chick-fil-a, Mr. C's owns valuable real estate on thousands of their customers phones reinforcing their professional and customer focused usiness virtually every time the customers look at their phones.
A few additional highlights of the custom mobile app include:
App customers can add additional vehicles to their unlimited – no additional account is needed to be set up and all billing can go through a single card making the option easy.
App customers can buy a wash and redeem straight from their phone and redeem in seconds at any one of the Mr. C's locations.

All reporting for the app sales, sign ups and redemptions is instantly sync'ed seamlessly with any one of the 42 pre-formatted reports Washify offers so accounting doesn't need to combine number from separate systems.
When changing systems, training the staff is often a major concern for operators. After witching to Washify, Josh found that it was "really intuitive – from the time clock to the POS."
Real time insights and remote accessibility
Managing a team at 8 locations is no easy task, and without a central platform to connect these businesses, they can become inefficient or overstaffed. After implementing Washify, Mr. C's found that they had too many people on the clock at a given time and identified ways to cut back their labor costs and boost efficiency.
Prior to using Washify, management had to compile all of their data manually in order to track sales and labor across their sites. Thanks to cloud reporting, Josh and his family can see an end of day report for any site or for the business as a whole. Josh explains how this saves them hours at the end of each day, "now there's no back and forth, no faxing, no emailing. We can view our sales and labor in the Washify dashboard."
Now that Mr. C's has a car wash specific solution, their point of sale is no longer holding them back. Their unlimited program and business insights allows them to increase recurring revenue while reducing payroll costs. This frees the team up to interact with customers and make the customers experience the best it can be.