April 26, 2021
When selecting your point-of-sale system (POS), support and training may not be your chief concern…but it should be. While features and functionality are important, the team supporting it is critical to your success. More than technical support, this team should be a business partner committed to helping your growth and profitability.
Let's look at the role of POS support and what you should expect from your technology provider every step of the way.
Download Free New Investor E-Book
Why is Support So Important?
No matter how reliable technology is, there will come a time when something fails, and it's usually at the most inopportune time – like when you have a line of cars on a beautiful, sunny Saturday afternoon.
Downtime equals lost revenue. Beyond that, it impacts your customers' experience. Gartner estimates that 89% of businesses will soon be expected to compete mainly on customer experience. Having a down or underperforming site damages that experience. Therefore, the quality and promptness of the service you get from your POS provider directly impacts the experience you're able to provide your own customers.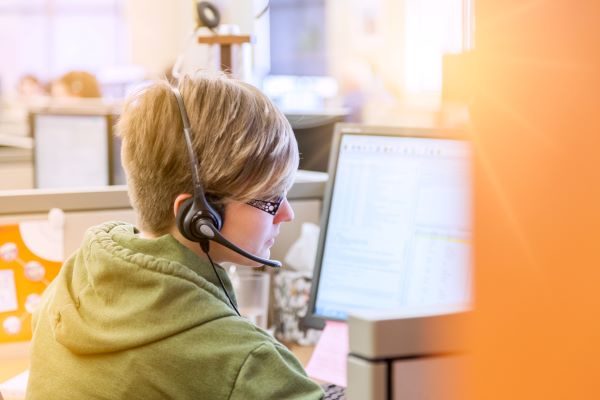 Additionally, today's POS systems are significantly more complex and customizable than those of the past. This is great because it means your system can grow and evolve to meet your changing needs. However, you need expert support that can scale with your business and help you optimize your technology so you can:
Increase volume
Improve revenue per car
Lower operating costs
Prevent issues
Knowledge and Experience
With all of that in mind, it's clear that you need a partner with deep industry knowledge and experience. Look at how many years they have been in business and their reputation. Find out how they invest in employee training and advancement to ensure techs can confidently handle any situation they may encounter and provide expert insight into how you can optimize your system. It's important that you are working with a team that has the depth and breadth to promptly and accurately serve its customer base.
You also want to make sure your POS provider is applying their knowledge and expertise to constant innovation so that their solutions are consistently getting better and evolving with your business and industry.
Download Free New Investor E-Book
Every Step of the Way
Support doesn't "kick in" once the wash is up and running. Your POS technology partner should be there to guide you long before your wash is ready and throughout the entire process.
Planning phase
You don't want to be out there all alone managing a checklist of pre-launch tasks. Your POS provider should be consulting with you throughout the pre-install process. They should provide you with value-added recommendations and best practices on how to set up your operations.
Installation
Your comfort level with the installation process is paramount. A good provider should offer multiple options for installation support that match your needs as your business grows.
Onsite – Having a field technician physically present during installation is especially valuable for new operators or those with complex installs. The field tech will also train you on the system and make sure you are comfortable before you start washing cars.
Virtual – This can be a good substitute for onsite installation due to travel restrictions (such as during a pandemic) or timing issues. However, this is best for organizations with previous install experience.
Customer-Driven – In this option, a field technician is available for consultation, but the customer essentially handles their installation. This is a good option for larger organizations with their own installation teams and experienced car wash operators who have been through the installation process before.
Ongoing Customer Support & Training
Once your wash is up and running, you need customer support that is there when you need it (even on weekends and holidays) and how you need it.
Before committing, make sure your potential partner offers the following:
Phone response within minutes, not hours or days
Priority support when you are unable to wash cars
Access to loaner/swap equipment, with same or next day delivery available
Software updates
Remote training with the option to schedule training time with a representative
Access to unlimited telephone and email support
A regional team support model so that when you do have to call, you get talk to the same group of techs that is familiar with your business, its idiosyncrasies and your climate
A centralized team that works closely with developers, sales, installation and the rest of the organization
Download Free New Investor E-Book
Choose for Now and the Future
The investment in a car wash POS is a significant one. To get the most of it, support must be at the forefront of your mind when you are selecting your system. Make sure you choose a partner that will be there when you need them, is dedicated to your business growth and is capable of growing with your business and the industry.