Monthly Billing Statement for Fleet Customers
You may generate and send fleet account customers a monthly billing statement via email from the Sierra® management system. This feature is called the Fleet Report and is accessible from the Accounts tab.
Note: In order to email the statement, you MUST have a valid email address for the bill recipient entered on the fleet account details screen.
This feature requires the Sierra management system to have a minimum version of 1.42.
To generate a monthly fleet billing statement:
Enter the report parameters on the Fleet Report screen on the Accounts tab.
You may now either print the report to mail it to the fleet company, or send the report via email.
Enter Fleet Report Parameters
To generate a fleet report for billing, go to the Accounts tab, then click on Fleet Report in the left frame.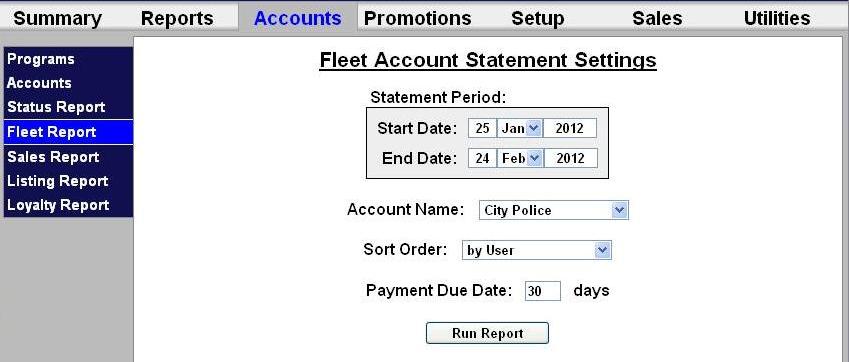 Select the statement date, account and sort order and click Run Report.