Tunnel Accuracy, Efficiency and Safety
Patheon's Wash Operations & Queueing Path boasts state-of-the-art wash operations technology and integrations to keep your wash moving.
Touch Queuing
Manage all aspects of your queue from one user-friendly view, architected with the tunnel loader experience in mind. Loaders can document damage, save retracts, send vehicles, view customers' progress at the XPT®s and check the status of others in the queue all from one user-friendly screen.
Touch Queuing is required with Patheon.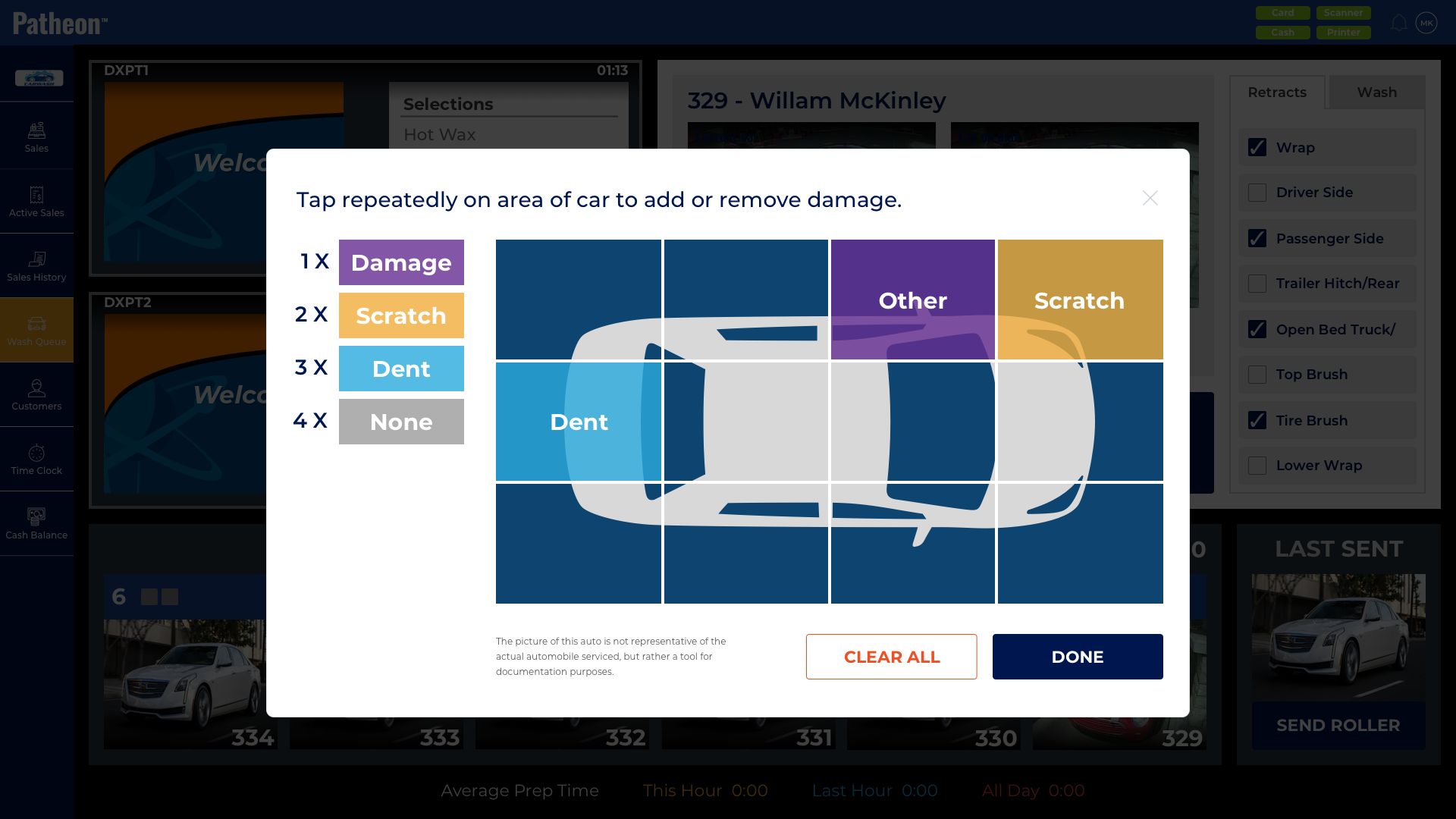 TunnelWatch®
DRB's web-based tunnel control system, keeps you in touch with your tunnel from virtually anywhere. TunnelWatch gives you unprecedented control over your tunnel equipment, helps you lower costs, enhance wash quality and achieve greater customer satisfaction. TunnelWatch integration comes standard with your Patheon Tunnel Base Package. The TunnelWatch system is an option. Learn More
Third Party Tunnel Controller Integration
All Patheon Tunnel Base Packages include an integration with TunnelWatch; however, there is an option to integrate with other tunnel controllers.
NoPileups™
With patented video and advanced computer technology, NoPileups is the most innovative full-tunnel car wash management system available. It helps increase capacity, identify broken or misaligned equipment and prevent unnecessary collisions. NoPileups is an option with Patheon. Learn More