May 25, 2021
When you think of where we were just a year ago, you can't help but be amazed at how resilient the car wash industry is. Bouncing back from shutdowns and reduced volume early in the pandemic, the industry is once again booming.
But 2021 comes with its own challenges. For many employers, including car wash operators, many of the struggles revolve around hiring and workforce management. Let's look at some of these challenges and how you can overcome them.
Challenge #1: Staffing the Car Wash
If you're having trouble finding good workers, you're not alone. Bloomberg reports that while the unemployment rate fell to 5.8% in April 2021, the employment-to-population ratio was still more than three percentage points below where it was before the COVID-19 shutdowns.
There are a number of potential reasons:
Government relief. Perhaps the most popular theory on the apparent labor shortage is that the multiple stimulus checks and ongoing supplemental unemployment benefits are making people less eager to return to work. Bloomberg says that anyone making less than $32,000 per year is better off financially to remain on unemployment, although perhaps not for much longer. While the American Rescue Plan extended $300 unemployment benefits through early September, many states are pulling those additional benefits earlier.
COVID fear. Some workers are afraid to work while the COVID-19 threat is still present. "No matter what precautions, safety measures and protocols are put in place, this pandemic has much of the world still in fear," said Tony Dworznik, Manager of Talent and Culture for DRB®.
Childcare issues. Some children still have not returned to school or daycare, making it difficult for some parents to return to the workforce.
Competition for talent. This is particularly acute for car washes, which are not only competing with other retail establishments but with businesses that can offer perks that they can't.
What You Can Do
Of course, competitive wages are going to be key. Beyond that, consider sign-on bonuses and employee referral bonuses.
"Referral bonuses give employees the opportunity to talk about their company but also helps them earn some extra cash and provide a friend with a good job," said Dworznik. "Referrals and sign-on bonuses are driving hiring success for many hourly positions across the nation."
Don't forget about the employees you already have. According to Gallup, replacing an employee can range from one-half to two times the employee's annual salary. That's why employee retention is critical.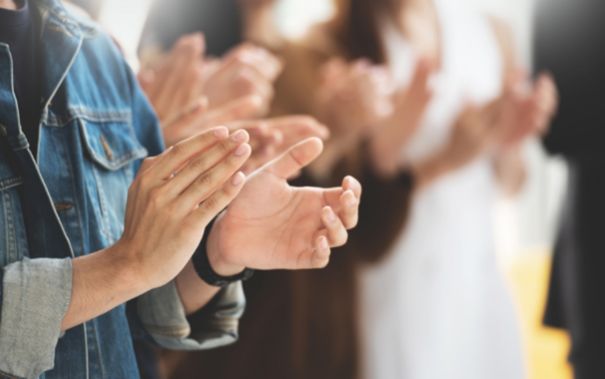 To keep employees from looking elsewhere, make sure you're providing an amazing culture, great benefits and strong training and development, Dworznik said. Employee recognition is also important. One way DRB does this is with monthly awards in which employees recognize their co-workers for upholding our core values: Humble, Hungry, Smart.
Employees also want to feel empowered and in control of their work lives. To that end, consider employing a scheduling system that engages them in the process. Modern scheduling software allows employees to indicate their availability and request leave. Look for a system that allows employees to swap shifts. This small ability can make them feel more valued and trusted while reducing errors and miscommunication.
"Hourly workers have been the last ones to benefit from a company's investment in modern technology," Humanity.com CEO Chris Amani told the Society for Human Resource Management. "Giving them more control over their schedules can lead to more engagement and greater work/life balance. Think of all the times working parents want to attend an event involving their children. Instead of panicking and trying to text or call 10 different people to get a shift covered, they can do it more efficiently by pulling up an app and finding a replacement."
A great culture, training, development, recognition and empowerment are all things you can offer employees that will help you gain a reputation as an employer of choice. This not only helps you retain your current stars but will also help you recruit new talent.
Challenge #2: Increasing Labor Costs
Competition for top talent isn't the only thing contributing to increased labor costs. There is a big push across the nation right now for a higher minimum wage with many states and municipalities already passing laws for rates as high as $15/hour. For instance, California's minimum wage is set to increase annually through 2023 to $15/hour. Additionally, if The Raise the Wage Act of 2021 is passed through Congress, the federal minimum wage would gradually be raised to $15/hour by 2025.
And of course, there is the ripple effect. If employers are forced to raise wages for their lowest-paid workers, they will be compelled to raise them for the rest of their staff as well.
What You Can Do
The immediate answer, of course, is to raise prices. Depending on your area and your situation, that may be necessary. Fortunately, you don't have to dramatically increase prices to make an impact. According to SUDS®, an increase of just 5% can help you recoup the loss from increased wages. Say, for example, you increase the cost of your $20 wash by 5% to $21. If you sell 50,000 of that wash in a year, you will earn an extra $50,000 on that wash. While this may not completely cover the additional labor costs you're incurring, it will certainly help.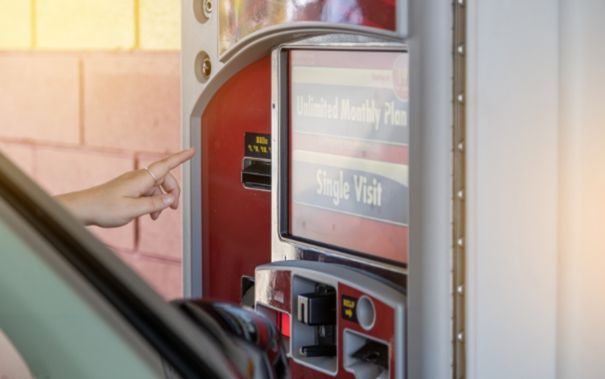 You may also want to consider increasing automation at your wash so you can reduce labor. You can do this with pay stations that allow customers to complete transactions without assistance and advanced technology like NoPileups™ that prevents in-tunnel collisions instead of having a staff member serve as a lookout.
Changing your business model is another strategy car washers have employed. More and more full-service washes have switched to an express exterior or flex-serve model to reduce their labor costs.
Also, think about ways to increase ticket averages by updating your menu and pay station screen designs. This can increase the percentage distribution of higher-priced retail wash selection and push more people to your unlimited wash plans. Get a free consultation from Suds to find out how they can help you develop data-backed pricing and marketing strategies that will drive higher ticket averages.
Finally, you can utilize a timeclock and scheduling tool to manage labor costs. Such a system can show you when employees are approaching overtime and help you see wages vs sales so you can schedule accordingly.
Challenge #3: Lack of a Dedicated Human Resource Expert
Most car washes lack the resources to have a full-time HR expert on staff. In addition to running your wash, handling equipment breakdowns, fielding customer complaints, etc., you're likely the one who has to take on the responsibilities of payroll, scheduling and handling employee issues.
Beyond that are the myriad of employment laws that can differ based on location and the size of your business. Keeping up with these laws can be complicated, but failure to do so can result in hefty fines that can deliver a serious blow to your business.
What You Can Do
It's critical that you reduce the time spent on these tasks while still ensuring accuracy. Fortunately, timeclock and scheduling software is available to help by:
Making scheduling easy. A good scheduling system will allow you to quickly fill shifts based on employee availability, their level of training and cost. Such a system will also allow you to send schedules directly to your team – no more constantly answering the question "What are my hours?" And it allows you to meet digitally savvy employees where they are.
Tracking time and attendance to eliminate manual tracking and calculation. Many modern systems also include biometric (facial recognition) and geolocation technologies, preventing employees from checking in for their friends or fudging their hours to get paid more. Biometric clocking in reduces germ transmission as well, which is especially important during cold and flu season…or during a pandemic.
Integrating with payroll systems so you can send employee hours directly to your payroll system, saving you time and ensuring accuracy for greater employee satisfaction.
Simplify compliance. A modern timekeeping solution will automatically calculate wages on hours based on federal, state and local laws. It will help you schedule meal and rest breaks in accordance with applicable laws.
Enhance communication. Timeclock and scheduling software can serve as a centralized location for team and individual communication. This ensures employees see the messages they need rather than relying on them seeing a note written on the break room dry erase board.
Moving Forward
The car wash industry has proven itself to be strong, and these labor challenges are no exception. By focusing on company culture, treating employees well and optimizing your operations, you can overcome these issues and maintain a strong workforce.