February 19, 2021
It's no longer enough to deliver a quality wash at a great price with exceptional customer service. Technology, changing lifestyles and the coronavirus pandemic have changed what consumers want and expect from every business they encounter, including the car wash. That makes it harder than ever to stand out and lock in consumer loyalty.
To add to that challenge, consumers are also spending less. Consumer spending in the United States has taken a hit due to the pandemic, dropping by .7% in November and .2% in December. "It was the latest sign that consumers, whose spending is the primary driver of the U.S. economy, are hunkered down and avoiding traveling, shopping and dining out," according to a recent AP article.
To overcome these challenges at your car wash, it's critical that you deliver on the modern consumers' expectations. But first, you need to know what they are.
Technology Convenience is King
It seems like technology has defined the past two-plus decades. But it's really convenience, not technology that consumers want and need. Technology is merely the vehicle through which that convenience is delivered.
Think of all the ways technology has made our lives more convenient. We can purchase nearly anything with the swipe of a card or by scanning our phones. Online navigation systems have replaced maps, guiding you turn-by-turn to your destinations. You can purchase nearly everything online and have it delivered to your door, even groceries and dinner.
Because of all this, consumers have come to expect technology to facilitate convenience. And as lifestyles become increasingly busier and more connected, that convenience becomes a need, not just a desire, according to the Nielsen.com report "In Today's Hyperconnected World, Convenience is the Ultimate Currency."
"Large, small and virtual stores need to be infused with positive sensory encounters, relevant services, and technological capabilities that provide ease, utility and simplicity," the report reads.
In a recent Car Wash Magazine article, Jay Baer, a bestselling author and founder of marketing consulting firm Convince & Convert, also talked about this trend. Where previously consumers may have been satisfied with an OK experience, they now "demand massive convenience, accuracy and speed in all things and at all times," Baer said.
In other words, delivering convenience isn't something that's nice to do. It's something you MUST do. Here's how you can facilitate it at your car wash.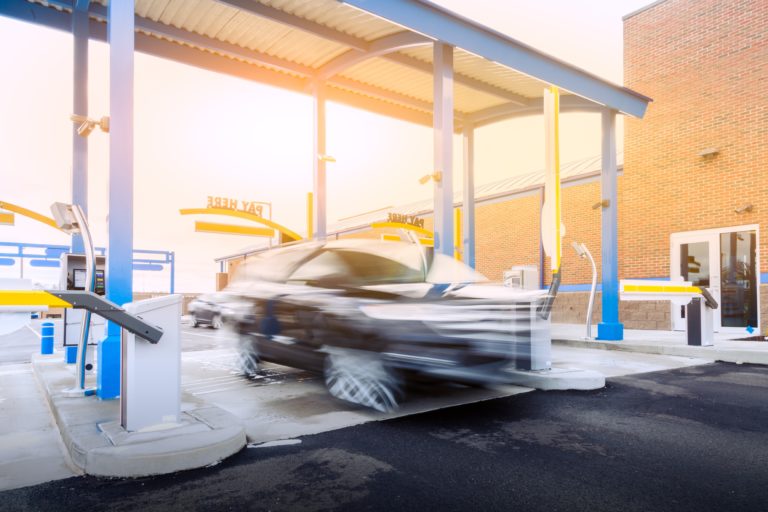 Simple, fast transactions
Use an advanced point-of-sale system to reduce friction in your sales process. For many washes, this means providing self-serve pay stations. Sixty-seven percent of customers prefer self-service over speaking to a company representative, according to SuperOffice. And over the course of the pandemic, this has become a matter of safety rather than just one of personal preference
If you do have pay stations, pay special attention to their workflow. Menus should clearly explain the options and display pricing, and the process should be intuitive. There should be no question in the customer's mind what they are purchasing or how to complete the transaction.
Effortless Unlimited Plans
Unlimited wash plans are the very definition of convenience. By simply signing up, customers can drive up to your tunnel and get a wash without taking out their wallets or opening a window. This has become especially important during the coronavirus pandemic. An unlimited plan has allowed customers to do something "normal" and productive without risking human interaction.
Provide the most convenient wash plan experience with:
Automatic vehicle identification. Employ license plate recognition (LPR) and/or RFID to identify plan members and serve up the appropriate wash.
A simple, non-invasive signup process. Customers should be able to complete the process at the pay station. Consider LPR or exterior RFID tags so an attendant doesn't have to reach into the vehicle to apply a tag.
Automatic renewals. Your POS should automatically recharge plan members' credit cards monthly without the customer having to do anything.
Multiple vehicle plans. Allow families to have multiple vehicles on the plan for an upcharge.
Mobile app. Allow members to purchase washes and plans, manage their plans, check wait times and more right from their phones.
An Experience to Remember
Again, convenience is just expected. To take it to the next level, you need to also deliver compelling and unique experiences.
80% of customers say the experience is as important as the product and services. Salesforce
57% say they stopped buying from a company because a competitor provided a better experience. Salesforce
86% of buyers are willing to pay more for an experience. SuperOffice
Everything your customers encounter is part of the experience. At a minimum, keep your site clean and attractive and invest in modern-feeling pay stations and equipment. But think beyond that. Here is some inspiration:
In 2019, Rainforest Car Wash in Northeast Ohio became one of the first washes to hold a Haunted Car Wash, garnering them national attention and helping haunted tunnels become an industry trend. They followed it up with a Christmas Tunnel that same year. Other washes have used the "Tunnel of Love" theme around Valentine's Day.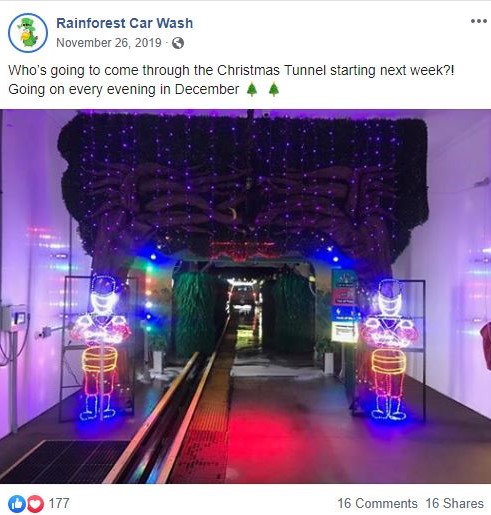 Crew Carwash in Indiana puts stuffed animals in the tunnel to ease children's anxiety.
Metro Express in Denver trains attendants to smile and wave at customers, a simple way to make a big impact.
Also, take a close look at your interactions with plan members. When they sign up, do you do anything to lock in their loyalty? Or do you just move on to signing up more members?
If you're not engaging your members after the signup, you'll end up being seen as a commodity. Then all it takes is a lower price at another wash to steal your members away.
Hedge against this with simple, inexpensive ways to show recognition and appreciation, such as:
Using email or text messaging to keep in touch. This is especially critical in the first month of their membership. At SUDS®, we have found that customers who use their plan at least four times in the first month are 61% more likely to still be on the plan six months later. Therefore, it's imperative to stay top-of-mind during a member's first 30-days.
Making sure members are warmly greeted at every visit. This can be as simple as changing your pay station greeting to "Welcome back" when a member drives up.
Surprising them. One month, you could give them a free towel. The next month, you could give a special treat or an upgrade to members.
Make it Personal
We live in a world where nearly everything is personalized. Netflix recommends shows and movies based on our previous viewing. In our cars, we can listen to playlists made just for us by Spotify. Facebook ads are targeted to our behaviors and interests.
To stand out, every business, including car washes, must provide a personalized experience. Statistics show how important this is:
72% of consumers expect vendors to personalize engagement to their needs. Salesforce
63% of consumers believe they are recognized as an individual when sent special offers. Retail Customer Experience
49% of buyers have made impulse purchases after receiving personalized experiences. SuperOffice
This has impacted car wash POS development, compelling developers to take a more user-centered, personalized approach. Taking a cue from streaming music and television apps, these systems have embraced cross-device accessibility that allows consumers to start transactions from one device and finish them on another.
Moreover, this new POS technology orchestrates more valuable, relevant and personalized experiences. It allows customers to receive the offers that they want, when they are most likely to use them and delivered in the most convenient way for them.
This POS of the future can help you deliver personalized marketing messages based on consumer behavior, contextual situations and demographic information. For example:
The combination of LPR and customer history information can be used to deliver promotions such as 10th wash free or to show frequent customers the savings they would realize by joining an unlimited plan.
A system with contextual marketing experiences can automatically offer discounts on bad weather days and push notifications to customers.
Aggregate sales data can uncover insights that help you deliver marketing messages and offers based on demographics such as age, gender, location, etc.
Are you Delivering What Customers Want?
You can provide the best wash in town at the best price, but if you aren't addressing your consumers' desires, you could end up behind. Leverage technology and experiences to lock in loyalty and drive new business.