June 16, 2021
So you're opening a new wash. You've spent months – not to mention a small fortune - getting it ready.
During that time, you've probably imagined your grand opening with long lines of customers clamoring to try your wash. After all, you carefully selected the right location, equipment, chemicals and employees. It's all come together into a beautiful wash that will just naturally attract customers.
Unfortunately, it's usually not that easy. Failing to map out a marketing strategy from the beginning can quickly turn your big launch into a false start.
Download Free New Investor E-Book
But first…
Before you can create and implement a marketing strategy, you need to determine your branding and create your foundational marketing elements. Getting this right will set you up for success as you open your wash and for years to come.
Your branding will set the look, tone and feel for your whole business. It should be infused into everything you do, from signage to the demeanor of your employees to the music that is played at your site.
Once you've nailed down your brand, you can start creating the foundational marketing pieces that are necessary to execute your marketing strategy:
Website
Your website is like signage for the internet. It ensures passersby (internet searchers) find your wash and get all the information they need to decide to choose yours over others.
Your website should:
Clearly explain your wash packages and unlimited wash plans
Provide your address and directions to your wash
Convey your unique value proposition – why should they choose your wash
Promote special offers and coupons
Link to your point-of-sale (POS) system so customers can make purchases online 24/7, including membership signup utilizing License Plate Recognition (LPR).
Your website should align with your brand, both aesthetically and in its voice. Also, make sure you employ good Search Engine Optimization (SEO) so that internet searchers will find your website.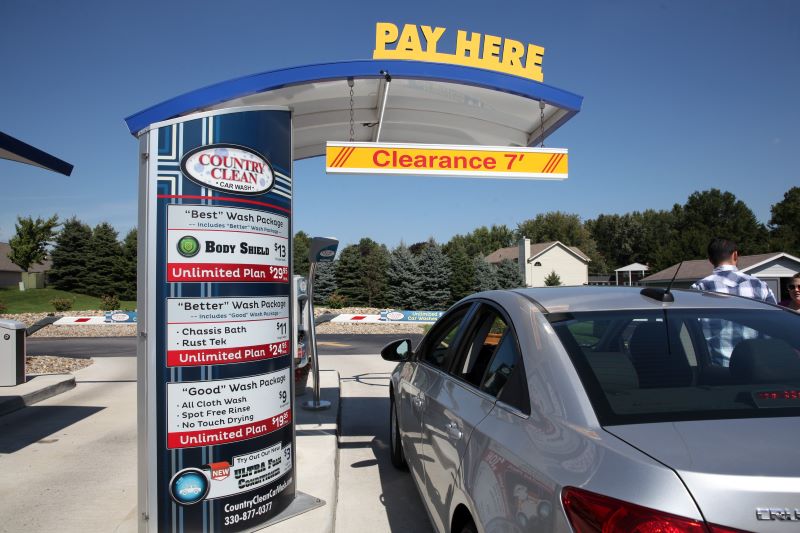 Signage Design
From your wash's road sign to directional signs and wash menus, you need to make sure they all convey your brand look and feel while being clear and attractive. Don't forget about temporary signage, such as "Coming Soon" and "Open Now" banners.
Marketing Collateral
This is also the time to lay out brochures, flyers, wash club sign-up forms, surveys, etc. Think about anything you might want to hand out to customers and make sure it's designed and ready well ahead of opening day.
Pay Station Screen Design
Your pay station can be your best salesperson, so it's important that you get your kiosk screens right. Work with your point-of-sale provider to create the screens you need. Keep in mind any specials you may want to offer as well as making sure your pay station effectively promotes your unlimited wash plans and any upsells.
Download Free New Investor E-Book
A Marketing Plan
A lot of businesses approach marketing by simply trying a bunch of things and seeing what will work. If you truly want to get ROI, though, you need a marketing plan. A marketing plan is a long-term, forward-looking strategy with the fundamental goal of achieving a sustainable competitive advantage.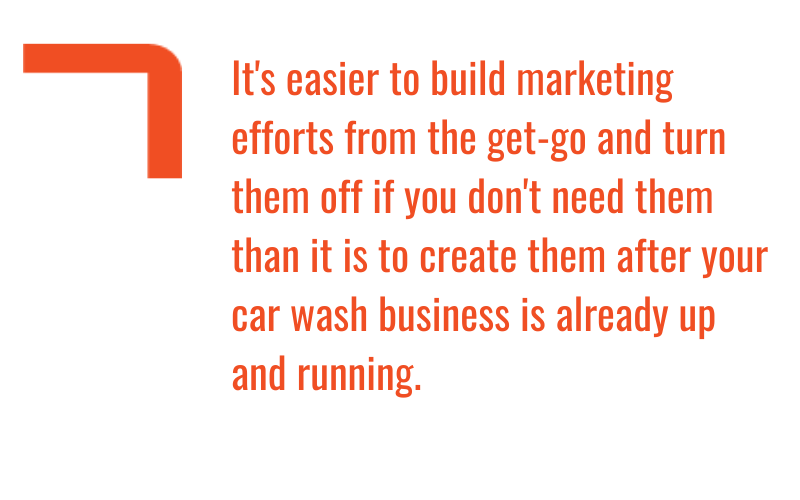 Your marketing plan should include:
Market analysis and research to identify your target audience
What methods you will employ pre-opening, grand opening and post-opening
How much you will budget for marketing
How you will measure success
Who is responsible for each step of the plan
Remember, it's easier to turn off marketing efforts if you don't need them than to scramble to build them when you're already up and running.
Tricks of the Trade
Your marketing plan should include a mix of marketing tactics that can include:
Press Release – Distribute a professional press release to various mediums, especially local news outlets. It should be concise while still describing the owners, the business and the unique benefits of your wash. Be sure to mention your grand opening dates and any specials.
Paid advertising – This can include print, digital, social media (Facebook) and pay-per-click search engine advertising. Try to drive customers to a landing page on your website where you can collect contact information to use for continued marketing.
Distribute Printed Materials – Fliers and coupons can be distributed through snail mail, door-to-door distribution or through local chambers and other local businesses. This can be a great, tangible way to let people know you're in the neighborhood.
Social Media – Establish a presence on the channels where your audience is most active. For a car wash, this will most likely be Facebook and/or Instagram. Be careful to not be too self-promotional. It's ok to share the occasional deals, but don't always be selling. Make sure you're sharing relevant and engaging content.
Email Marketing – In many of these tactics, you'll notice I remind you to collect email addresses. With this contact information in hand, you can then use email marketing to let people know of special deals, educate them on the value of your unlimited wash plans or simply let them know what's new with your wash.
Text Messaging/SMS – Text messaging is another great way to send coupons, discounts, announcements, etc. Our partners at Suds® have developed a new text message program called SendIt that's integrated into their Sudsy marketing automation platform as well as DRB® software via ODBC and API connection.
Pay Station – Your pay station can be one of your best sales tools. You can promote your unlimited wash plans, offer coupons, upsell customers and more. You can also hold fundraisers where a portion of the profits for a day go to a certain organization. This can potentially drive new customers who support the organization to your wash.
Incentivize Staff to Sell Unlimited Wash Plans – Consider a commission or bonus structure to encourage attendants to sell unlimited wash plans.
Free Washes – Giving away washes is a great way to get customers to try your business. It's common for new car washes to wash vehicles for free in the first few days or week in business. Don't forget to collect email addresses or mobile phone numbers in exchange for those free washes!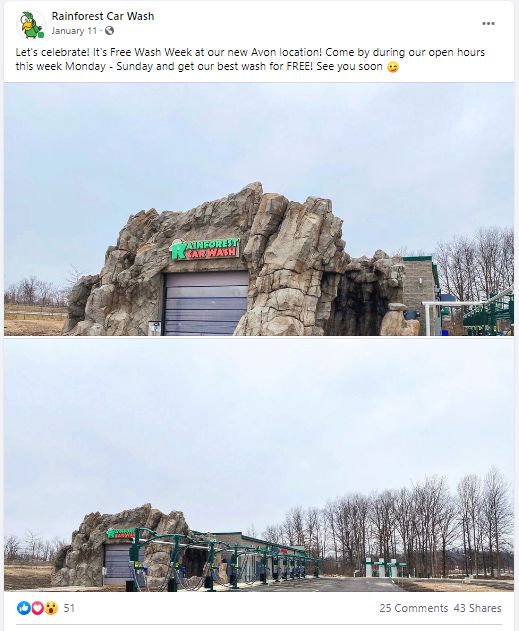 Business Fairs - Host a table or "booth" at local business fairs and community celebrations. Customers like to do business with businesses that are engaged in the community.
QR Codes – On signs, mailers and handouts, add QR codes that customers can scan to go to your web store/mobile app/Progressive Web App and purchase an unlimited wash plan, get discounts, etc.
Whatever marketing tactics you use, the goal is to make people aware of your wash so they will try it and hopefully come back again and again. Or better yet, become a member.
Analyze and Win…Faster
Perhaps the most important part of your marketing is tracking, analysis and optimization. As we've mentioned, our team at Suds leverages the tactics mentioned above to drive memberships, volumes and profitability. They track their progress and your success every step of the way, adjusting and learning as more data becomes available. With the largest car wash customer base, SUDS has learned what tactics work and what to expect in certain markets based on population density and traffic counts. Suds can help you understand what strategies to employ to accelerate your business to reach its maximum potential as quickly as possible.
In It to Win It
As we've said, your marketing plan should help your wash achieve a sustainable competitive advantage. The only way to know if your efforts are working is to measure your success. Remember, what works today may not work tomorrow. Keep track of your marketing metrics and adjust your strategy whenever necessary.