Consumer Marketing Path

In addition to the standard marketing capabilities included with Patheon®, our integration and partnership with Suds™ gives you the option to leverage their expertise to maximize consumer capture rates, increase average ticket values and grow your memberships.
Marketing Essentials
Implementing upsells, discounts and ticket books has never been easier. Everything from including imagery for upsells, to configuring discounts for bundled items is included in the Tunnel Base Package.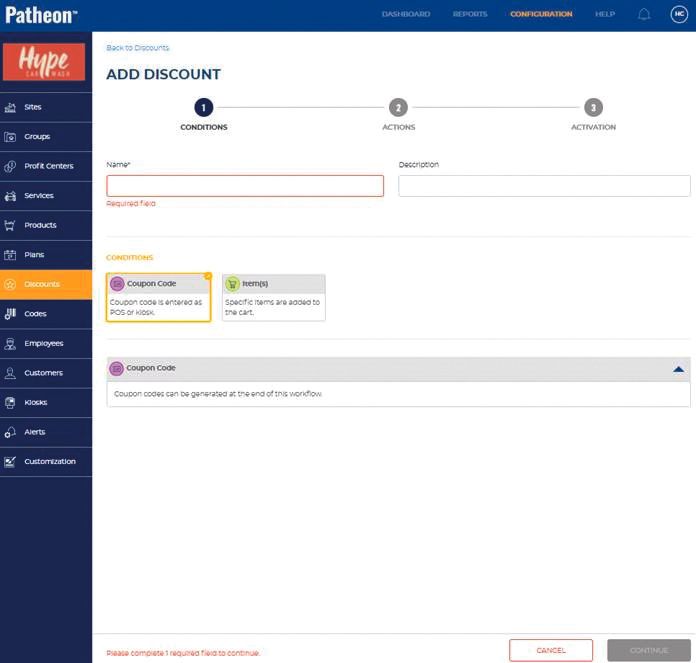 Suds Go-to-Market Package
Suds works with established operators and management groups to reinvigorate their brands, increase their membership bases, stave off competition and ultimately growth their bottom line.
This package includes:
Go-to-Market Launch Strategy
Marketing Planning and Execution
Custom Contact Management and Customer Data Collection Tool
Automated Marketing Campaign
60-day Nurture Campaign
The Suds Go-to-Market Package is an option with Patheon.
Suds New Investor Package
Suds works with new car wash operators to ensure their new business has a strong branding and marketing strategy to facilitate swift and lasting success.
This package includes:
Creative Brand Development
Messaging and Creative Design
Strategic Marketing Planning and Execution
Advanced Mobile Web Application Design
The Suds New Investor Package is an option with Patheon.