Location plays a crucial role in determining the success of a car wash site. Data indicates that about 80% of a site's future performance can be predicted based on its location alone. While marketing, operations, equipment and service quality are important factors when it comes to how you build a car wash, getting the location right is the most crucial aspect of any car wash business model.
Beyond location, other factors like traffic, demographics and visibility drive success. But would-be car wash business owners should start by asking – and answering – two questions: "Who is there?" and "Will they stop?" In other words, who would be your customers if you picked the location at the top of your list, and are you located in an area that is convenient to visit as part of their natural driving behavior?
Traffic Counts, Customer Experience and Car Wash Site Selection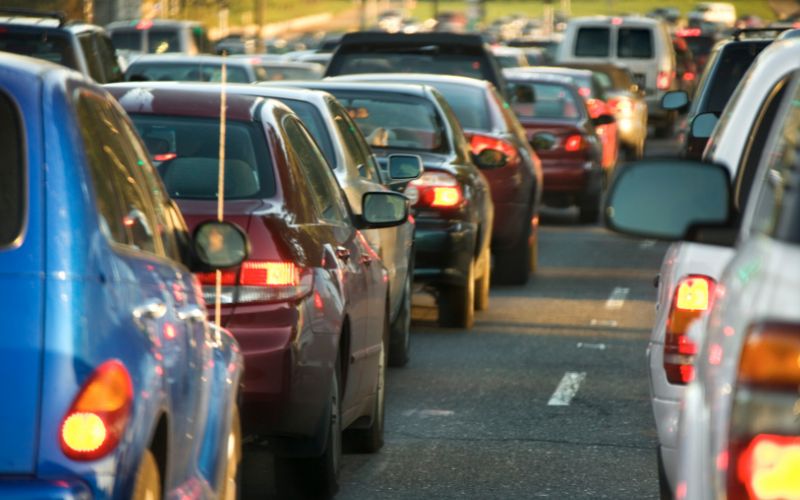 The first question, "Who is there?", is all about understanding a location's potential customer base. This can include population, demographics and traffic patterns, which all help determine the number of potential customers.
Contrary to popular belief, it's not all about car count. A lot of car wash experts will tell you the number of vehicles that pass by your car wash, or the daily traffic count, should be more than 30,000 vehicles if you want to be successful. While important, traffic volume alone isn't the end-all, be-all.
"We've found that traffic counts alone have almost zero predictive capability when it comes to how that site is going to do revenue or membership-wise," says Kayla Ivey, DRB product marketing manager. "Don't get me wrong. Those numbers are important. But they must be considered in conjunction with numerous other factors."
Others may say the site you select should be surrounded by a growing residential population. While residential population growth can contribute to a site's performance, it is one factor among many that you should consider when searching for the right car wash location.
Car Wash Site Layout and the Need for Visibility
That's the core of the second question, "Will they stop?" Getting a car wash is often an impulsive decision rather than a planned activity, so capturing the customers' attention and providing an amazing customer experience is vital.
This means taking time to determine how visible and accessible your car wash will be. Will your signage stand out? Eye-catching logos and images are more effective than simple text signs. Can you build your car wash on the site in such a way that customer interactivity – vacuuming cars, waiting in line – is also visible to prospects driving by? Activity fuels activity.
Even then, there's no guarantee potential customers will pull in, especially if pulling in or exiting the location looks difficult. Simple things like how hard it is to know where to turn in can deter a customer. And if exiting the property is a hassle, you may not get a return visit from that customer.
"Egress is another important factor we don't always pay attention to," explains Ivey. "How easy is it to get off the property? If I'm trying to go right, trying to go left, if I start seeing that cars are all backed up trying to get out, that's going to make me less likely to turn in there, and it's going to make me less likely to have a good experience."
Rating the Competition
You may also come across advice that suggests competition around your car wash site location should be minimal. The truth is competition can be beneficial. If a location isn't oversaturated, multiple car washes can attract more than enough customers for all to share. This is what some call the "advertising effect."
It may sound counterintuitive when you first think about it," says Ivey, "but if potential customers are driving around, consistently seeing express car washes on every corner, maybe that piques their interest after a while. All of a sudden, you're not necessarily pulling from each other's customer base, but attracting new drivers who may not have previously used automatic car washes."
You may welcome the competition, but that doesn't mean you don't want to beat them. To lead the pack, take time to observe car washes in your proposed location. Get a sense of how much traffic they handle in a week. Audit their marketing strategies. Are they on social media? Do they advertise on TV and radio?
Understanding your competition will reveal ways you can offer customers more. Customers may view existing car washes as old and inefficient compared to your new site. Use that perception to your advantage in your marketing efforts.
Types of car washes
Car wash operating models fall into five main categories, and location plays a big role in deciding the car wash site layout you hope to build. Those categories include:
1. Tunnel
Uses a conveyor or belt to push vehicles through a tunnel while specialized equipment completes the wash process.
2. In-Bay
Vehicle remains stationary inside a bay as equipment moves around the car to wash it.
3. Self-service
Provides drivers with the equipment and space needed to clean their own vehicles.
5. Full-service
Provides complete vehicle cleaning. Drivers turn their vehicles over to car wash staff who manage the thorough cleaning process.
Both tunnel and in-bay car wash systems are automatic car washes, or systems in which machinery rather than humans perform cleaning duties. Self-service and full-service car washes may be performed partially or completely by hand.
Ideal Location for Each Car Wash Type
Every operating model has its own pros and cons when it comes to location. Some require ample real estate for car wash construction, such as most tunnel systems. Others better satisfy local clientele. Overall, location
City
Cities are synonymous with high traffic, limited space and time-constrained customers. Perfect for in-bay and self-service car washes as they provide efficiency and convenience for busy city commuters.
Suburbs
You'll find your widest mix of car wash types in the suburbs. Tunnel and in-bay car washes tend to dominate the landscape since they do well and fit in with large retail centers, common in the suburbs.
Rural areas
In less densely populated rural areas, in-bay and self-service car washes tend to do well. The smaller footprint of the in-bay model makes it ideal to build adjacent to other vehicle services, such as gas stations, while self-service stations attract customers who are more apt to want to wash their own vehicles.
Retail Districts
Tunnel car wash models dominate retail districts, blending in well with shopping centers and office complexes. When coupled with self-service options like detailing and vacuuming, owners can attract busy business professionals, employees and shoppers alike.
Ready to learn more?
It's crucial to conduct thorough market research and analyze the local market dynamics before determining the best car wash model for a specific location. Consider factors such as the target market's preferences, existing competition, local regulations, available space and the potential return on investment to make an informed decision.