January 28, 2020 | Rich Hays
Except for the select few who grew up in the business, every car washer was at one time a newbie. They may know the industry inside-out now, but that wasn't always the case. They had to learn most things the hard way.
Fortunately, you can learn from their experiences. Here are some of the things they wish they had known from the beginning. Understanding these concepts can help you avoid some frustrating and costly setbacks.
1. You Get What You Pay For
We've all heard this a million times, but it's something new car washers tend to forget when they encounter the large price tags that come with car wash technology and equipment.
That was certainly true for Parmjit Singh when he opened his first NEO Express Car Wash in Hayward, CA. Selecting vendors largely based on price led to mistakes that he had to pay extra to get fixed.
"Paying more upfront is better in the long run," Singh said. "I was tight on money. That's why I tried to cut corners. Now I'm paying more."
Trevor and Matt Gile had a similar experience with point-of-sale technology when they opened Rainforest Car Wash in Cleveland Heights, OH. Shopping initially on price, they went through two point-of-sales systems before they found the right fit in DRB® Tunnel Solutions.
"I finally said 'That's it!'" Matt Gile said. "I talked to my dad and brother and said 'We've got to spend the money and do it right.'"
Car wash equipment and technology are important investments. Don't base your decisions on price alone. Get a lot of references, and make sure everything you select is reliable, scalable and is backed by a solid, responsive support team.
2. Monthly Unlimited Plans Do Work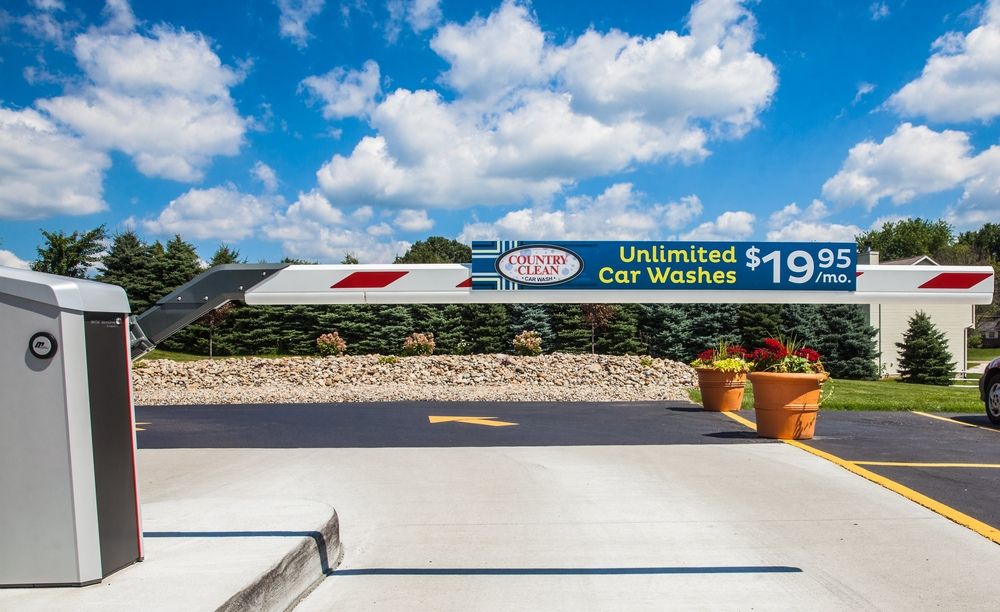 Most car wash owners can agree that unlimited plans revolutionized the express exterior game. But for someone coming in fresh, it doesn't always make immediate sense.
Brian Krusz, owner of Sgt. Clean's Car Wash chain in Northeast Ohio, admits it was a bit of a "cliff jumper." He was afraid that customers who washed often would erode the profits, and he wasn't sure how to price the plans. With the help of DRB, though, he set up a successful program. Today, those plans account for 50-60% of their total revenue.
"It's made a profound impact on the business from a financial standpoint," Krusz said.
That has given Krusz the ability to provide employees a benefits package and generally gives everyone peace of mind because they don't have to worry about the weather or other factors that would normally slow sales.
Read Sgt. Clean's Car Wash Case Study
Singh initially did not want to establish an unlimited wash plan because some operators told him he wouldn't make money. He changed his mind when a trusted referral recommended it. The plan has been successful, and he's happy he reconsidered.
3. Talk With Industry Veterans
As Singh's experience with the unlimited plans shows, it's important to talk with many people who have been in the industry awhile. While there are a lot of great resources online, such as the International Car Wash Association website, Singh says nothing can replace face-to-face time with established operators, distributors and vendors.
He especially recommends that newcomers visit other car wash sites, look at the equipment and see how everything works.
"For a new person, I was not sure how the system worked," Singh said. "It was so new to me. On paper, you can't predict how it will work."
Attending trade shows, such as The Car Wash Show and regional events, is another way to network with other operators and see technology in person.
4. If You Build It, They Won't Automatically Come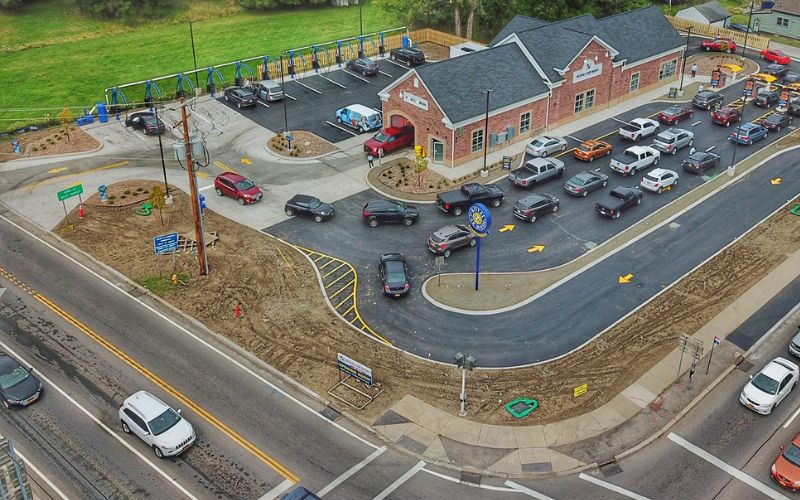 This is no Field of Dreams. When you build your car wash, you need a marketing plan and an impressive grand opening.
This isn't something that you can put off until the last minute. You need to create a strong brand and encorporate it into your wash right from the beginning. Then you need to develop a marketing plan. A marketing plan is a long-term, forward-looking strategy with the fundamental goal of achieving a sustainable competitive advantage.
Your marketing plan should include:
Market analysis and research to identify your target audience
What methods you will employ pre-opening, grand opening and post-opening
How much you will budget for marketing
How you will measure success
Who is responsible for each step of the plan
Then you can start planning the tactics. There are a plethora of tactics you can employ: Door hangers, digital ads, partnerships with your chamber of commerce, social media posts, etc. One tactic that proves to be especially successful is doing a soft opening with free washes. How long you offer free washes and the number you give away is up to you, but this is a great way to get people to try the wash and also gives you some time and experience to work out the kinks.
From Zero to Success
Every successful car wash operator was once a beginner. While the learning curve may have been steep at times, every operator mentioned here went on to car wash success and are opening more locations. By learning from your setbacks and taking advice from those who have been there, you can do the same!