September 16, 2021
Creating a culture of operational excellence is critical to any new car wash business joining the increasingly competitive car wash industry. You can achieve operational excellence by refining your processes, tracking
performance and replicating success. The faster you can do this, the sooner you'll achieve your investment goals.
To help get you started, here are five pillars of operational excellence along with how they apply to the car wash industry and how DRB® can help.
Download Free New Investor E-Book
Business Agility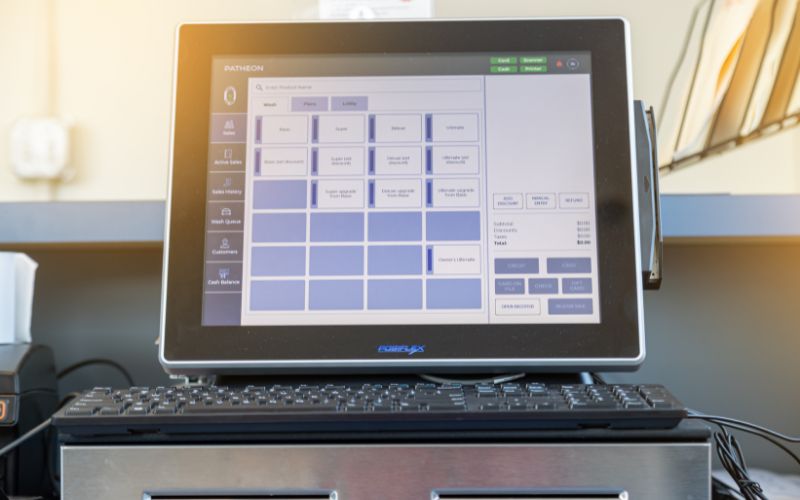 An agile business is one that can adapt to market opportunities and threats in a cost-effective and efficient manner. Often, your point-of-sale technology can inhibit how quickly your business can adapt.
DRB's new Patheon® platform enables nimble modifications to your point-of-sale system so you can quickly respond to these opportunities and threats. Set up new products, unlimited plans or discounts and push them to all of your sites with ease.
DRB's Patheon platform also gives you access to Deputy, a best-in-class scheduling and timeclock software that makes it easy to forecast labor needs and eliminate employee downtime.
Customer Experience
How you meet and exceed customer expectations around all your brand touchpoints is critical to long-term success. This includes the quality of your wash, the intuitiveness of your customer-facing technology, the friendliness of your employees and how you react to customer complaints.
At DRB, we are obsessed with delivering technology that fades into the background and that provides an omni-channel experience for your customers. DRB's Essential Web Application is one example. Consumers enjoy the features of a modern web-based store with the benefits of a mobile experience when buying washes and plans online. When they drive up to a DRB kiosk, they will get a similar experience to the Essential Web Application. The technology helps guide them and provides a consistent brand experience.
Be sure to think about all the ways customers may interact with your brand and make sure they are consistent.
Download Free New Investor E-Book
Visibility, Predictability and Scalability
Data is the key to operational excellence. DRB has some important tools that help you leverage data in the following areas:
Visibility – You can't improve what you can't see. We make your goals and key performance indicators (KPIs) visible to you and to the employees who impact them. DRB's new Patheon Insights business intelligence platform arms you with the reports and dashboards you need, where and when you need them.
Predictability – Suds® has analyzed data from more washes than any other agency. This gives Suds a unique ability to use data to help predict how your sites should perform based on location and demographics.
Scalability –When the data reveals successful products, plans and promotions, DRB's Patheon platform allows you to replicate and push them down to new sites with the click of a button. Patheon can also group your washes in regions to make regional promotions and reporting possible.
Fast, Reliable Service
A key component of operational excellence is making sure your wash is reliably up, running and serving customers as quickly as possible. To do so, consider the following recommendations:
Select reliable equipment and technology.
Implement preventative maintenance schedules for your wash equipment to eliminate equipment failures.
Utilize NoPileups™ a tunnel management system that protects cars across the entire length of the tunnel. It automatically stops the conveyor when a collision threat is detected and takes a 15-20 second video so you can identify the cause of an issue. This allows you to wash more cars safely and prevent collisions that could shut down your tunnel.
Install pay stations so busy customers can serve themselves.
Consider members-only lanes so those on unlimited plans aren't stuck waiting behind pay-as-you-go customers.
Download Free New Investor E-Book
Financial Performance
Optimizing your assets and resources will deliver strong financial results, accelerate growth and provide you with a competitive advantage. DRB helps customers sweat their assets in the following areas:
Attracting customers – Get customers to your wash and convert them to plan members with the proven methods implemented by Suds.
Increasing volume and maximizing uptime – As Suds increases your wash volume, DRB's technology, such as license plate recognition, RFID tags, Xpress Pay Terminals®, CarPics® Touch and NoPileups, can help you effectively manage it. We also offer 24/7 emergency technical support through our Knowledge Center.
Optimizing your wash – TunnelWatch® 5, DRB's tunnel controller software, gives you unprecedented control over your equipment. The technology helps you lower the cost of doing business, enhance wash quality and achieve greater customer satisfaction.
Operational Excellence is Within Your Reach
Car washes in pursuit of operational excellence take a systematic approach to business and operational processes. DRB and Suds are partners who make it easier for you to understand and implement such practices.